Shapers Stores
Body shapers for every women. Day and Night, at home or at the office, a solution for any moment of your day.
More info
immediate results
At SHAPERS you will see immediate results.
Variety
Visit us at any of our 8 stores, we have a solution for each type of body.
Martha was amazing! I'm so happy I made a purchase with her . She was extremely helpful and educated me on what shaper was best for my body. Great buying experience ! I ,100% recommend you visit her if you are looking for a great product and fantastic customer service !
Fernanda Villanueva Aguilera
I can actually say the shaper works better than any other shaper, girdle, spankx I've ever tried. I bought the full one (thigh to shoulders) and it holds everything in and lifts my butt! I don't have a butt so it actually works. The hardest part is using the bathroom in it. You can pee and poop while wearing it but I've been too afraid to poop with it on. They say you get used to it. I also got this fat burning treatment (don't recall the name of it) but it was like a massage and losing inches at same time. Little hidden place in San Antonio to get your shape on.
Sheila Gomez
I went by so clueless, didn't know what body shaper was best for me. The employee was so sweet showed me the best one for my kind of body. She also helped me put it on and talked to me step by step how to take care of it at home. I'm in love and really has made a difference BUT of course doing proper diet and exercising.
Jaira Pacheco
helped me find what I needed. Additionally, she also helped me get in the shaper and gave me really great instructions on how to take care of the shaper. The shaper is a great quality and wonderful material. I feel it working instantly and it slims me down and gives me the curvy figure I was looking for and trying to achieve under my clothing. She even helped me get it on which was a bit of a struggle but she told me I could come by anytime and she would help me get it on. She also gave me proper instructions on how to care for the shaper. The only issue is, the shaper took me about 20 minutes to get on by myself when I came home but I just have to practice putting it all out and taking it off. It was definitely worth it.
Tamara Derouen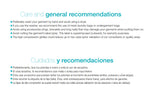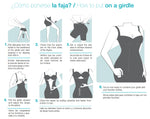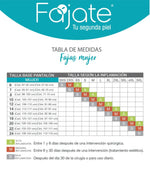 09231 - Ultra Butt Lifter, STRAPLEES, 2 LEVEL HOOK, KNEE-LENGTH
Learn more