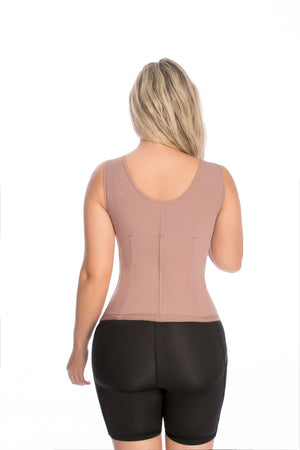 Product image 1

Product image 2
Product image 3
Product image 4
Abdominal girdle with high back and high compression
Reduces size while enhancing your natural figure.
Three levels of clasps with gradual compression as needed that reduces and controls your abdomen.
Lateral wires for a better fit of the garment on the abdomen and to improve posture correction.
Abdomen control that reduces measures in seconds.
Offers support on back that stylizes your figure.
Total back coverage providing a stylized posture.
Flat stitching subtle to contact with skin and not noticed on external clothing.
Soft clasps with internal protector that does not harm your skin.
Fabrics with VIVELTEX, set of components (sea algae, Gingko Biloba, Cosmacol EMI and Vitamin E), that help hydrate, tone up and nurture the skin.